Amusement Park - Group 217 - Puzzle 4 Codycross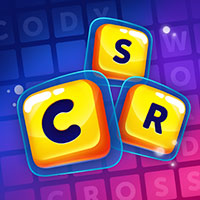 CodyCross is a brand new game developed by Fanatee. The idea behing this trivia app is very simple actually. You are given various crossword clues and you have to guess the correct answers. For each answer that you find you get bonus letters which will help you at the end find the hidden keyword. There are several worlds in this update and as the developers have mentioned, the game is soon going to be available for all Android devices as well. Please find below all the CodyCross Amusement Park - Group 217 - Puzzle 4 Answers.
Still can't find a specific level? Leave a comment below and we will be more than happy to help you out!
Amusement Park - Group 217 - Puzzle 4
Someone who makes or repairs footware:
Sport played on broomsticks in Harry Potter:
Pass allowing train travel around Europe:
On an indirect flight you make one or more __:
Imaginary faraway place; Michael Jackson's home:
Dependence on drink, drugs, gambling...:
Warming up food for a second time:
Mellow-flavored soft cheese from Italy:
Eleanor of ___, married to Henry II:
To search about, ferret out; to rummage:
The Black Jack is a large __ tropical fish:
Estadio Olímpico __, Ecuador's main stadium:
The scientific study of snakes:
The name of the Ewings' ranch:
ABC TV series about country music stars:
Not smartphones, fixed in the house:
Go back to level list
Loading comments...please wait...
Codycross solutions for other languages: