Amusement Park - Group 217 - Puzzle 3 Codycross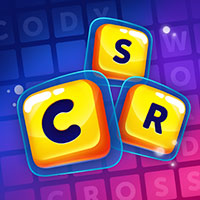 CodyCross is a brand new game developed by Fanatee. The idea behing this trivia app is very simple actually. You are given various crossword clues and you have to guess the correct answers. For each answer that you find you get bonus letters which will help you at the end find the hidden keyword. There are several worlds in this update and as the developers have mentioned, the game is soon going to be available for all Android devices as well. Please find below all the CodyCross Amusement Park - Group 217 - Puzzle 3 Answers.
Still can't find a specific level? Leave a comment below and we will be more than happy to help you out!
Amusement Park - Group 217 - Puzzle 3
__ Belt, between the orbits of Mars and Jupiter:
Don't make __ a mouse, or the cat will eat you:
A hemorrhage is an __ loss of blood:
The banded __ is a venomous Pacific marine snake:
__ Glory from Lilliput, Gulliver's Travels novel:
The southernmost of Rome's seven hills:
Use this to never forget a birthday or a holiday:
Prolonged period of lower than usual temperatures:
Name given to 13 popes, meaning harmless and pure:
Boy who can fly and never grows up:
Area where news is written in a newspaper office:
The Howards of __, US film with Cary Grant:
Yogurt with no whey, passed through filter:
Zimmerman is this talented songwriter's surname:
Manufacturer of Boxing Equipment:
Outdoor cooking device, with coals and tongs:
Go back to level list
Loading comments...please wait...
Codycross solutions for other languages: