Amusement Park - Group 217 - Puzzle 2 Codycross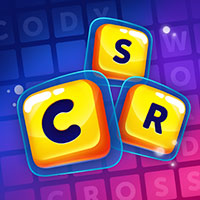 CodyCross is a brand new game developed by Fanatee. The idea behing this trivia app is very simple actually. You are given various crossword clues and you have to guess the correct answers. For each answer that you find you get bonus letters which will help you at the end find the hidden keyword. There are several worlds in this update and as the developers have mentioned, the game is soon going to be available for all Android devices as well. Please find below all the CodyCross Amusement Park - Group 217 - Puzzle 2 Answers.
Still can't find a specific level? Leave a comment below and we will be more than happy to help you out!
Amusement Park - Group 217 - Puzzle 2
__ peppers usually have rice as a filling:
Sometimes overactive or underactive gland:
Member of the upper house of Congress:
Nickname for Ireland: the __ Isle:
Smallest Nordic country, capital is Copenhagen:
Lenovo range of tablets designed for home users:
Olympic event includes BMX, road, track:
Shakespeare tragedy also called the Moor of Venice:
Men strain at gnats and __ camels:
Tall African animal, has dark-colored tongue:
Another name for this language is Castilian:
Medicine that provides immunity to a disease:
Libra is assigned to this month:
US community folk dancing; square or line:
Amateur singer sings along with recorded music:
An inlet is a narrow __ between islands:
The Atriolum Robustum is found in __ waters:
One of two components of starch:
Ancient Greek city, Temple of Artemis:
High-ranking naval officer or a butterfly:
Late night host with trademark arm movement:
Medicine administered through a syringe:
Libra season ends in this month:
Slang for to stop worrying and cool down:
Another name for this language is Español:
Preventative medicine, can come in a syringe:
Go back to level list
Loading comments...please wait...
Codycross solutions for other languages: