Amusement Park - Group 217 - Puzzle 1 Codycross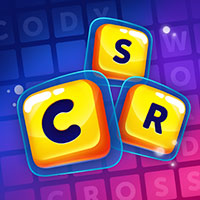 CodyCross is a brand new game developed by Fanatee. The idea behing this trivia app is very simple actually. You are given various crossword clues and you have to guess the correct answers. For each answer that you find you get bonus letters which will help you at the end find the hidden keyword. There are several worlds in this update and as the developers have mentioned, the game is soon going to be available for all Android devices as well. Please find below all the CodyCross Amusement Park - Group 217 - Puzzle 1 Answers.
Still can't find a specific level? Leave a comment below and we will be more than happy to help you out!
Amusement Park - Group 217 - Puzzle 1
He shovels fuel into a furnace on a steam train:
__ Aires, city of tango, Latin America's Europe:
A result of something else; cause and __:
To be able to do something without a problem:
When stomach acid moves into your chest:
Penguin named after French explorer's wife:
Papal residence country for much of the 1300s:
Dipping dish, usually made of cheese or chocolate:
How tall something or someone is:
The barred __, central Atlantic fish with stripes:
Partial darkness due to obstruction of light:
John __, UK writer and polemicist, Paradise Lost:
Small utensil often used for peeling fruit:
The Great __, Italian movie, 2013 Oscar winner:
Ben-Gurion, First Prime Minister of __:
Schrader __; attachments for inflating car tires:
Small utensil used for grating the skin of a lemon:
Go back to level list
Loading comments...please wait...