Amusement Park - Group 216 - Puzzle 5 Codycross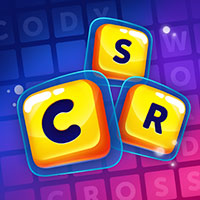 CodyCross is a brand new game developed by Fanatee. The idea behing this trivia app is very simple actually. You are given various crossword clues and you have to guess the correct answers. For each answer that you find you get bonus letters which will help you at the end find the hidden keyword. There are several worlds in this update and as the developers have mentioned, the game is soon going to be available for all Android devices as well. Please find below all the CodyCross Amusement Park - Group 216 - Puzzle 5 Answers.
Still can't find a specific level? Leave a comment below and we will be more than happy to help you out!
Amusement Park - Group 216 - Puzzle 5
Slanting or sloping line; side abdominal muscle:
Used for babies struggling with breast-feeding:
Deer rut using these, in autumn:
The __ Pimpernel, Reign of Terror novel by Orczy:
A person who teaches or coaches:
Personal computer not designed to be moved often:
It is the smallest country in the world:
Art made of various materials glued on a surface:
Ninety percent of all extinct __ are birds:
Small area or group enclosed in a bigger one:
A 1940 car in Cuba, also known as yank tank:
Mary Mallon, better known as __ Mary:
Preventive protection against a disease:
The 7th and final taxonomic rank:
Go back to level list
Loading comments...please wait...
Codycross solutions for other languages: