Amusement Park - Group 216 - Puzzle 1 Codycross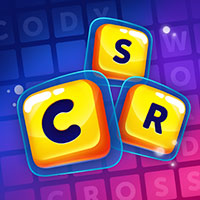 CodyCross is a brand new game developed by Fanatee. The idea behing this trivia app is very simple actually. You are given various crossword clues and you have to guess the correct answers. For each answer that you find you get bonus letters which will help you at the end find the hidden keyword. There are several worlds in this update and as the developers have mentioned, the game is soon going to be available for all Android devices as well. Please find below all the CodyCross Amusement Park - Group 216 - Puzzle 1 Answers.
Still can't find a specific level? Leave a comment below and we will be more than happy to help you out!
Amusement Park - Group 216 - Puzzle 1
Coral reefs that have formed around sunken islands:
__ Fish, John Lennon's 1975 compilation album:
A __ control tells the TV what to do:
Citroën car model named after a spiky plant:
To go to an event, lecture, school:
Georges __, French painter, helped develop cubism:
Image file format to store digital images:
"Hall of Fame" singers: the Irish rock band The __:
This animal's foot will bring you good luck:
An astronomical body orbiting a star:
European country, capital is Sarajevo:
Charles M __; creator of Snoopy and Charlie Brown:
Craft of attaching objects using stitches:
Chess piece representing a clergyman:
His father built the Labyrinth for King Minos:
Fresh, unripened curd cheese used in desserts:
Someone who is publicly called out; named and __:
__ Capote wanted Ms. Monroe to play Ms. Golightly:
Its capital is Sarajevo, __ and Herzegovina:
Go back to level list
Loading comments...please wait...