Amusement Park - Group 215 - Puzzle 5 Codycross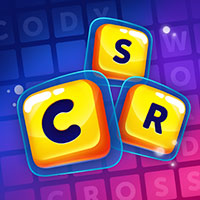 CodyCross is a brand new game developed by Fanatee. The idea behing this trivia app is very simple actually. You are given various crossword clues and you have to guess the correct answers. For each answer that you find you get bonus letters which will help you at the end find the hidden keyword. There are several worlds in this update and as the developers have mentioned, the game is soon going to be available for all Android devices as well. Please find below all the CodyCross Amusement Park - Group 215 - Puzzle 5 Answers.
Still can't find a specific level? Leave a comment below and we will be more than happy to help you out!
Amusement Park - Group 215 - Puzzle 5
Florence art gallery housing Renaissance art:
To improve or change form or condition:
Prophetic software and technology corporation:
Country famous for being romantic:
Glass actually comes in this form:
A person who practices or studies legal matters:
Volvo engineer who devised the seat belt:
A specialized agency of the United Nations:
Hen that is younger than a year:
This insect's bite can lead to sleeping sickness:
Also known as the cucurbit flute:
1957 Cary Grant movie: "An __ to Remember":
Marie __, part of singing clan sang Paper Roses:
__ pedal, foot-operated item for electric guitars:
__ del Fuego, archipelago of Chile and Argentina:
In theory, they are very healthy dishes:
Go back to level list
Loading comments...please wait...
Codycross solutions for other languages: