Amusement Park - Group 215 - Puzzle 4 Codycross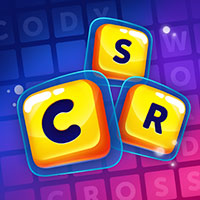 CodyCross is a brand new game developed by Fanatee. The idea behing this trivia app is very simple actually. You are given various crossword clues and you have to guess the correct answers. For each answer that you find you get bonus letters which will help you at the end find the hidden keyword. There are several worlds in this update and as the developers have mentioned, the game is soon going to be available for all Android devices as well. Please find below all the CodyCross Amusement Park - Group 215 - Puzzle 4 Answers.
Still can't find a specific level? Leave a comment below and we will be more than happy to help you out!
Amusement Park - Group 215 - Puzzle 4
Equine equivalent of a dalmatian:
Techniques for advantage without striking in MMA:
Having the characteristics of an uncle:
Prima __, the main dancer of a company:
__ riots, New York disturbance over gay rights:
Field of study about action of force on bodies:
Disparaging term for adolescent with archaic ideas:
The twelve primary followers of Jesus:
Mona Lisa Descending a __, 1992 Oscar winner:
Swiss supper, pancake or "shredded, fried crepe":
Monosodium __, better known as MSG:
The tough central part of a Cox's Orange Pippin:
Someone who tends to animals in a wildlife park:
Widely and known in a bad light:
Personal followers of a Galilean from Nazareth:
Go back to level list
Loading comments...please wait...
Codycross solutions for other languages: