Amusement Park - Group 215 - Puzzle 2 Codycross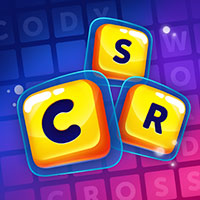 CodyCross is a brand new game developed by Fanatee. The idea behing this trivia app is very simple actually. You are given various crossword clues and you have to guess the correct answers. For each answer that you find you get bonus letters which will help you at the end find the hidden keyword. There are several worlds in this update and as the developers have mentioned, the game is soon going to be available for all Android devices as well. Please find below all the CodyCross Amusement Park - Group 215 - Puzzle 2 Answers.
Still can't find a specific level? Leave a comment below and we will be more than happy to help you out!
Amusement Park - Group 215 - Puzzle 2
Meals eaten outdoors, often on blankets or rugs:
A humanoid robot, a mobile operating system:
Cat __, UK 70's singer today known as Yusuf Islam:
Small-petalled flowers thought of as iron plants:
Secret, occult, mysterious writing or language:
Coal __, nickname for German military helmets:
Morgan __, global financial services corporation:
Expert ship builders between 8th C and 11th C:
Green fruit with large pit, goes bad quickly:
To have confidence in someone:
Mud __, off-road motor sport, mudding:
Male child from spouse's previous marriage:
__ oil, distillate of petroleum used in cosmetics:
Northern Russian sea near Kolguyev Island:
Pause in the middle of line of poetry:
Creature that is part human, part horse:
Public transport aka streetcar, San Francisco:
__ fever, childhood illness marked by a red rash:
The day when a baby is expected to be born:
Expert ship builders from 8th to 11th centuries:
Go back to level list
Loading comments...please wait...
Codycross solutions for other languages: