Amusement Park - Group 215 - Puzzle 1 Codycross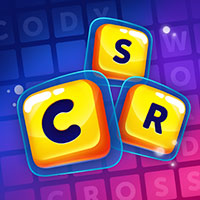 CodyCross is a brand new game developed by Fanatee. The idea behing this trivia app is very simple actually. You are given various crossword clues and you have to guess the correct answers. For each answer that you find you get bonus letters which will help you at the end find the hidden keyword. There are several worlds in this update and as the developers have mentioned, the game is soon going to be available for all Android devices as well. Please find below all the CodyCross Amusement Park - Group 215 - Puzzle 1 Answers.
Still can't find a specific level? Leave a comment below and we will be more than happy to help you out!
Amusement Park - Group 215 - Puzzle 1
Banana __, lengthways cut fruits with ice cream:
Set of rules and principles that govern a sentence:
To scribble or draw with no purpose on notebook:
They are usually married to kings:
The most popular carrots used to be this color:
Wise centaur who trained Achilles; Kheiron:
Salty, usually a solution for contacts:
Italian style of natural surfaces, earthy colours:
Halloween face paint, female fashion accessory:
Conical __ crab, also called Decorator crab:
Chinese portrait painter, __, born 1801:
__ City, 2010 FIFA World Cup Final; "The Calabash":
Most densely populated city in the Philippines:
Aqua Teen __ Force, cartoon with talking fast food:
Deep distress or sadness especially due to loss:
Go back to level list
Loading comments...please wait...
Codycross solutions for other languages: