Amusement Park - Group 214 - Puzzle 3 Codycross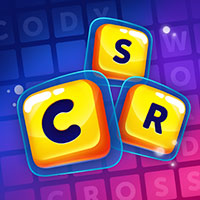 CodyCross is a brand new game developed by Fanatee. The idea behing this trivia app is very simple actually. You are given various crossword clues and you have to guess the correct answers. For each answer that you find you get bonus letters which will help you at the end find the hidden keyword. There are several worlds in this update and as the developers have mentioned, the game is soon going to be available for all Android devices as well. Please find below all the CodyCross Amusement Park - Group 214 - Puzzle 3 Answers.
Still can't find a specific level? Leave a comment below and we will be more than happy to help you out!
Amusement Park - Group 214 - Puzzle 3
St Francis __, patron saint of animals:
Throw out a sprat to catch a __:
__ English, dialect of English spoken in the US:
Living species neither human nor domesticated:
Sholem __, Russian writer of Fiddler on the Roof:
Mountain chain that separates France and Spain:
Cards Against __, US satirical non-PC party game:
Popular singing competition with famous judges:
The Apple 1 __ was released in 1976:
One of the parts of the small intestine:
A person who works as a landscaper:
Mincing, blending, grating; drilling:
Weight loss activity that requires physical effort:
It was nice doing __ with you:
Le __, Canadian newscast by Geneviève Asselin:
Activity requiring physical effort:
Gift __; granted to Blarney Stone kissers:
Almond paste covering for Simnel cake:
Montana's biggest city, near Yellowstone Park:
Crushing into small particles or powder:
Go back to level list
Loading comments...please wait...