Amusement Park - Group 214 - Puzzle 2 Codycross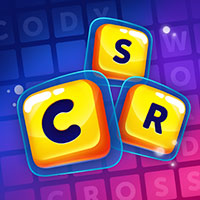 CodyCross is a brand new game developed by Fanatee. The idea behing this trivia app is very simple actually. You are given various crossword clues and you have to guess the correct answers. For each answer that you find you get bonus letters which will help you at the end find the hidden keyword. There are several worlds in this update and as the developers have mentioned, the game is soon going to be available for all Android devices as well. Please find below all the CodyCross Amusement Park - Group 214 - Puzzle 2 Answers.
Still can't find a specific level? Leave a comment below and we will be more than happy to help you out!
Amusement Park - Group 214 - Puzzle 2
Bar attached to two ropes used by acrobats:
Jackson __, US artist who painted The She-Wolf:
Water zodiac sign coming after Libra:
Small, guitar-like instrument:
Fragrance, aroma, scent, spice:
Causing wonder or astonishment:
The Doctor's __, UK play by George Bernard Shaw:
The __ Movie, starring Snoopy:
Give a new coat of paint to a vehicle:
Room in house where best smells come from:
The lek is the official currency there since 1926:
Daughter of Necker and critic of Napoleon:
Give a new coat of aerosol paint to something:
Palatial building, especially in Italy:
Most widely spoken of the Slavic languages:
Another name for ethyl alcohol:
Go back to level list
Loading comments...please wait...
Codycross solutions for other languages: