Amusement Park - Group 214 - Puzzle 1 Codycross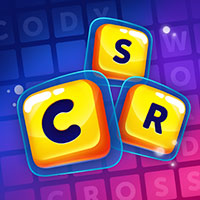 CodyCross is a brand new game developed by Fanatee. The idea behing this trivia app is very simple actually. You are given various crossword clues and you have to guess the correct answers. For each answer that you find you get bonus letters which will help you at the end find the hidden keyword. There are several worlds in this update and as the developers have mentioned, the game is soon going to be available for all Android devices as well. Please find below all the CodyCross Amusement Park - Group 214 - Puzzle 1 Answers.
Still can't find a specific level? Leave a comment below and we will be more than happy to help you out!
Amusement Park - Group 214 - Puzzle 1
The second most populous continent:
The Pug is a small dog with a wrinkly, short __:
A concussion is an __ to the brain from a blow:
Shared name of six kings of Spain, Felipe:
A street musician who collects donations:
Game played usually with raquets and a yellow ball:
1960s science-themed children's TV series on BBC:
Warning signal, usually elevated:
Electronic device that makes a noise when pressed:
Haulm __, agricultural machine that cuts potato stems:
Cyber __, comes after Black Friday:
Golda Meir: first female Prime Minister of __:
Boston sports team named after apparel:
Composer of "The Marriage of Figaro":
Go back to level list
Loading comments...please wait...