Amusement Park - Group 213 - Puzzle 2 Codycross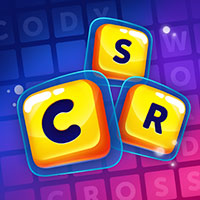 CodyCross is a brand new game developed by Fanatee. The idea behing this trivia app is very simple actually. You are given various crossword clues and you have to guess the correct answers. For each answer that you find you get bonus letters which will help you at the end find the hidden keyword. There are several worlds in this update and as the developers have mentioned, the game is soon going to be available for all Android devices as well. Please find below all the CodyCross Amusement Park - Group 213 - Puzzle 2 Answers.
Still can't find a specific level? Leave a comment below and we will be more than happy to help you out!
Amusement Park - Group 213 - Puzzle 2
Member of the 60s British rock band Cream: Eric __:
__ Dance, Bruegel's artwork of pastoral carousing:
With Jones made global non-stop balloon flight:
The rapper Eminem's real name: Marshall __:
Shallow-rooted plants used in rockeries:
Psionics relates to mental or __ powers:
Hills with the TV zip code 90210:
Thriller about a war veteran on a killing spree:
Men __, Will Smith and Tommy Lee Jones star:
German layered pastry with sweet filling:
Candy and treats on Halloween:
Vernal __, signals the start of spring:
A near success is close but this:
Artist who parodied the Mona Lisa: Marcel __:
Jazz Age musical turned film won 6 Oscars in 2003:
Disputed region of South Asia, sounds like wool:
Norma Jeane became this iconic filmstar:
__ Houston sang epic "I Will Always Love You":
Disputed region of South Asia, type of wool:
Go back to level list
Loading comments...please wait...
Codycross solutions for other languages: