Amusement Park - Group 213 - Puzzle 1 Codycross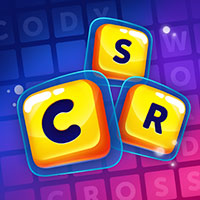 CodyCross is a brand new game developed by Fanatee. The idea behing this trivia app is very simple actually. You are given various crossword clues and you have to guess the correct answers. For each answer that you find you get bonus letters which will help you at the end find the hidden keyword. There are several worlds in this update and as the developers have mentioned, the game is soon going to be available for all Android devices as well. Please find below all the CodyCross Amusement Park - Group 213 - Puzzle 1 Answers.
Still can't find a specific level? Leave a comment below and we will be more than happy to help you out!
Amusement Park - Group 213 - Puzzle 1
Ancient calculator with moving beads:
Certainly, without a doubt, yes:
The __ Strikes Back, second Star Wars film:
Male swimsuit popular in Europe, not so much in US:
Battle of 1916 on the Meuse river:
Part of olive tree given as peace offering:
Portuguese archipelago in the North Atlantic:
Legendary creature, fire-spewing, with serpentine:
Hot-__ topic, contentious or controversial issue:
One of the founders of modern political philosophy:
Italian painter from 16th C, real name Tiziano:
The person with the final say in baseball rulings:
To create a plan with careful planning and thought:
Cross-pollination of plants creates a __:
A person with great skill or proficiency:
Go back to level list
Loading comments...please wait...
Codycross solutions for other languages: