Amusement Park - Group 212 - Puzzle 5 Codycross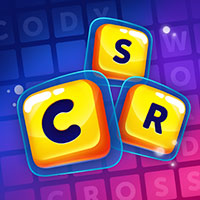 CodyCross is a brand new game developed by Fanatee. The idea behing this trivia app is very simple actually. You are given various crossword clues and you have to guess the correct answers. For each answer that you find you get bonus letters which will help you at the end find the hidden keyword. There are several worlds in this update and as the developers have mentioned, the game is soon going to be available for all Android devices as well. Please find below all the CodyCross Amusement Park - Group 212 - Puzzle 5 Answers.
Still can't find a specific level? Leave a comment below and we will be more than happy to help you out!
Amusement Park - Group 212 - Puzzle 5
Yitzhak Rabin, assassinated Prime Minister of __:
Largest number formed by one syllable in English:
Knowledgeable spider from African folktales:
List of things to do, especially for a meeting:
Taxi Driver's character played by De Niro:
To actively not notice someone or something:
Custom-makes, repairs and alters clothes:
Copenhagen's pleasure gardens:
George __, was Superman on TV:
To accumulate, collect, amass:
Spiked shoes used in soccer to avoid slipping:
Former currency of Finland, replaced by the euro:
__ Dahl, drummer of Norwegian hard rock band TNT:
Tall black formal accessory mostly worn by men:
Cyst or tumor that is not harmful:
Crashing this car is the goal:
Joseph __, English inventor of Portland cement:
Typical bread from Lunigiana region in Italy:
Increasing; e.g. temperatures:
"Skyscraper" is one of her hit songs: Demi __:
Pungent, onion-like bulb used in Italian cooking:
Fortinbras is the prince of this country in Hamlet:
Gretel's brother with a fateful sweet tooth:
Another term for a red-headed person:
Root that is spicy and is used in teas:
Dated plural form for eight-legged sea creatures:
"Skyscraper" and "Anyone" hit songs: Demi __:
Go back to level list
Loading comments...please wait...
Codycross solutions for other languages: