Amusement Park - Group 212 - Puzzle 4 Codycross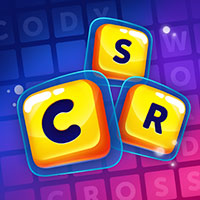 CodyCross is a brand new game developed by Fanatee. The idea behing this trivia app is very simple actually. You are given various crossword clues and you have to guess the correct answers. For each answer that you find you get bonus letters which will help you at the end find the hidden keyword. There are several worlds in this update and as the developers have mentioned, the game is soon going to be available for all Android devices as well. Please find below all the CodyCross Amusement Park - Group 212 - Puzzle 4 Answers.
Still can't find a specific level? Leave a comment below and we will be more than happy to help you out!
Amusement Park - Group 212 - Puzzle 4
Boiled ovum encased in sausage meat and deep fried:
Liquorice-flavored "heavenly body" spice:
Common US food, buttermilk and __:
By the very nature of the deed:
Mountain range between China, India and Pakistan:
Keira __, actress of Pirates of the Caribbean:
Investment firm specializing in managing risk:
The Y and the S in YSL, French fashion designer:
Cha ching, study of material wealth:
Repeating vowels in poetry; like alliteration:
Helper at a wedding, generally a young boy:
Jamaican sprinter, as fast as lightning:
Meat-eating animal; the lion is an example of a __:
Football score used to be worth five points:
"Heavenly body" spice, dark brown and hard:
Bread made from cornmeal, often eaten with chili:
Go back to level list
Loading comments...please wait...
Codycross solutions for other languages: