Amusement Park - Group 212 - Puzzle 3 Codycross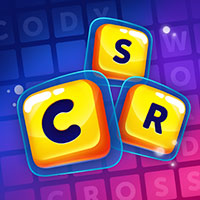 CodyCross is a brand new game developed by Fanatee. The idea behing this trivia app is very simple actually. You are given various crossword clues and you have to guess the correct answers. For each answer that you find you get bonus letters which will help you at the end find the hidden keyword. There are several worlds in this update and as the developers have mentioned, the game is soon going to be available for all Android devices as well. Please find below all the CodyCross Amusement Park - Group 212 - Puzzle 3 Answers.
Still can't find a specific level? Leave a comment below and we will be more than happy to help you out!
Amusement Park - Group 212 - Puzzle 3
To quickly increase in size or intensity:
Group of rays with barbed stingers:
Famous German fighter pilot called "Ace of Aces":
The __ Sea Raven is bright yellow with prickly fins:
Greek "squeaky" cheese, grilled or barbecued:
Hubert de __, French designer for Audrey Hepburn:
This angel can make your business dream come true:
An __ In Paris, won the Academy Awards in 1952:
__ driving is a major traffic violation in the US:
Bridge designer or app creator:
Andersen's tale of dancing feet in bright footwear:
__ ball; non-straight pitch in baseball:
Agitated, distressed, perturbed:
Mouse Trap is a 3D __ board game for kids:
Musical instrument often linked to Scotland:
This belt moves luggage at an airport:
Study of natural or biological character:
__ of May 1808, Goya's war artwork:
Wheel and column controlled by a vehicle's driver:
Popular dental anesthetic: nitrous oxide or __ gas:
Radio broadcasting frequencies:
Tabloid magazine the National __:
Someone you don't know; rhymes with danger:
Beat __, time whereby a boxer needs to get up:
Go back to level list
Loading comments...please wait...