Amusement Park - Group 212 - Puzzle 1 Codycross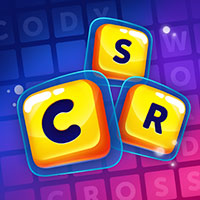 CodyCross is a brand new game developed by Fanatee. The idea behing this trivia app is very simple actually. You are given various crossword clues and you have to guess the correct answers. For each answer that you find you get bonus letters which will help you at the end find the hidden keyword. There are several worlds in this update and as the developers have mentioned, the game is soon going to be available for all Android devices as well. Please find below all the CodyCross Amusement Park - Group 212 - Puzzle 1 Answers.
Still can't find a specific level? Leave a comment below and we will be more than happy to help you out!
Amusement Park - Group 212 - Puzzle 1
Geographic area atop of the world:
A dead __ is someone's double, a doppelganger:
Soris, founder of the 4th Ancient Egyptian Dynasty:
To neglect or pay no attention to:
Family originators of Brazilian Jiu Jitsu:
Royal composer in England from 1710:
__ Huxley, English writer, Brave New World:
Air __, oxygen-providing Australian musical duo:
Bologna-based motorcycle manufacturer:
Fly larva, white worm-like larva:
Tree or insect that came in a plague:
Euphrates' holy city near ancient Babylon:
The __ Deception, doc criticized US military:
Everyday Italian bread translates to "line":
Anaheim team named after Disney movie:
Mercury, Saturn, Neptune, Earth:
Helena __ Carter, Corpse Bride:
She performed the dance of the seven veils:
__ set, table with large mirror:
Reverend Father, leader of a Catholic church:
Largest foot digit (no space):
Go back to level list
Loading comments...please wait...
Codycross solutions for other languages: