Amusement Park - Group 211 - Puzzle 4 Codycross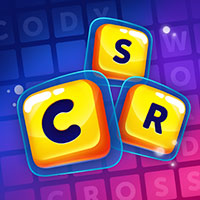 CodyCross is a brand new game developed by Fanatee. The idea behing this trivia app is very simple actually. You are given various crossword clues and you have to guess the correct answers. For each answer that you find you get bonus letters which will help you at the end find the hidden keyword. There are several worlds in this update and as the developers have mentioned, the game is soon going to be available for all Android devices as well. Please find below all the CodyCross Amusement Park - Group 211 - Puzzle 4 Answers.
Still can't find a specific level? Leave a comment below and we will be more than happy to help you out!
Amusement Park - Group 211 - Puzzle 4
Woodwind instrument invented in Belgium in 1840:
A herbivore dinosaur with a pointy thumb:
Gluten free loaf made from other staple food:
Area centers around study of symbols:
Simulated and colorful combat:
Scientist concerned with turning metals to gold:
A UK bay is named after this Medieval folk hero:
Skin affliction found most in puberty:
Construction equipment that can push loads:
Study of Earth's lands, people and phenomena:
John Cleland's epistolary novel:
Country in Central America, capital is San José:
Unifier of Bhutan as a nation-state:
WWI campaign in Turkey with Australian involvement:
Original Monopoly's most expensive property:
__ syndrome, the tearing down of successful people:
2017 Oscar winner for Best Picture:
__ milk; preserved dairy item invented by Borden:
Go back to level list
Loading comments...please wait...
Codycross solutions for other languages: