Amusement Park - Group 211 - Puzzle 1 Codycross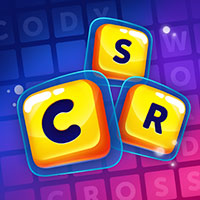 CodyCross is a brand new game developed by Fanatee. The idea behing this trivia app is very simple actually. You are given various crossword clues and you have to guess the correct answers. For each answer that you find you get bonus letters which will help you at the end find the hidden keyword. There are several worlds in this update and as the developers have mentioned, the game is soon going to be available for all Android devices as well. Please find below all the CodyCross Amusement Park - Group 211 - Puzzle 1 Answers.
Still can't find a specific level? Leave a comment below and we will be more than happy to help you out!
Amusement Park - Group 211 - Puzzle 1
Anne __, US actress, The Graduate:
The Serengeti cat is half Bengal, half __ Shorthair:
A family member from long ago:
Operation __, code for the 1944 Normandy landings:
Country in South Asia, capital is Islamabad:
Old man's beard climber with colorful flowers:
Backyard is a circus trade __:
Who __ to you will chatter of you:
A pentathlon is five __ athletic events:
Benefits Supervisor __, by Lucian Freud:
Safe place to be in case of a tornado:
__ worship, veneration of deceased relatives:
Classic "aerial" cocktail includes violette:
Compilation of basketball strategies:
A Native American tribe located in the South East:
Go back to level list
Loading comments...please wait...
Codycross solutions for other languages: