Amusement Park - Group 210 - Puzzle 5 Codycross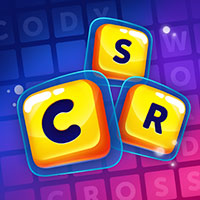 CodyCross is a brand new game developed by Fanatee. The idea behing this trivia app is very simple actually. You are given various crossword clues and you have to guess the correct answers. For each answer that you find you get bonus letters which will help you at the end find the hidden keyword. There are several worlds in this update and as the developers have mentioned, the game is soon going to be available for all Android devices as well. Please find below all the CodyCross Amusement Park - Group 210 - Puzzle 5 Answers.
Still can't find a specific level? Leave a comment below and we will be more than happy to help you out!
Amusement Park - Group 210 - Puzzle 5
"Jack" cheese mixed with colby in marbled form:
Male horse, used for breeding:
Fun Italian fashion brand with Minnie Mouse dress:
Fish that leaps above the surface of the water:
__ biking started in the 1970s:
Defensive walls in battlements:
Australasian waterbird, also called Pukeko:
A permanent alteration that changes a DNA sequence:
The first step in this is discontent:
Medieval moral book with animals:
A large gathering of scouts, Country Bear __:
Visual representations help you remember:
This Secretary promotes US businesses:
Promoting a company's products or services:
Go back to level list
Loading comments...please wait...
Codycross solutions for other languages: