Amusement Park - Group 210 - Puzzle 1 Codycross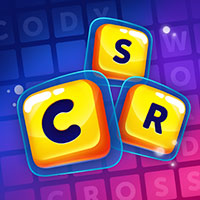 CodyCross is a brand new game developed by Fanatee. The idea behing this trivia app is very simple actually. You are given various crossword clues and you have to guess the correct answers. For each answer that you find you get bonus letters which will help you at the end find the hidden keyword. There are several worlds in this update and as the developers have mentioned, the game is soon going to be available for all Android devices as well. Please find below all the CodyCross Amusement Park - Group 210 - Puzzle 1 Answers.
Still can't find a specific level? Leave a comment below and we will be more than happy to help you out!
Amusement Park - Group 210 - Puzzle 1
Long curved blade on a handle carried by Death:
Blythe __, actress, mother of Gwyneth Paltrow:
Dome-shaped houses built out of layers of snow:
Well done if you hoisted with your own __:
King __ II, lived in idyllic Neuschwanstein Castle:
Painting on moist plaster surface:
Animal that builds dams, has long front teeth:
Fabric like velvet but stretchy:
Mortar and __, stone device to make paste or powder:
Matured Kajmak in dried animal skin sacks:
Docket, timetable, items' plan:
Aussie TV's bush kangaroo, and major crime solver:
Runs and jumps over a box in gymnastics:
Go back to level list
Loading comments...please wait...
Codycross solutions for other languages: