Amusement Park - Group 209 - Puzzle 5 Codycross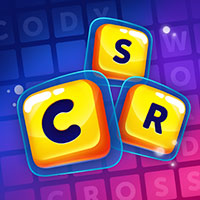 CodyCross is a brand new game developed by Fanatee. The idea behing this trivia app is very simple actually. You are given various crossword clues and you have to guess the correct answers. For each answer that you find you get bonus letters which will help you at the end find the hidden keyword. There are several worlds in this update and as the developers have mentioned, the game is soon going to be available for all Android devices as well. Please find below all the CodyCross Amusement Park - Group 209 - Puzzle 5 Answers.
Still can't find a specific level? Leave a comment below and we will be more than happy to help you out!
Amusement Park - Group 209 - Puzzle 5
Decrease in power or strength:
Weather instrument invented by Torricelli:
Ruler of the Aztecs, associated with a gippy tummy:
Interesting, amusing or biographical incident:
The eldest son of the Russian highest monarch:
Main dish, leftovers used as cold cuts:
Study or anything related to your ears:
Athletic competition with ten different events:
Cate__, actress of Lord of the Rings:
Important for drivers, especially on hills:
To make unclear or confusing; darken:
The study relating to hearing & balance disorders:
Go back to level list
Loading comments...please wait...