Amusement Park - Group 209 - Puzzle 4 Codycross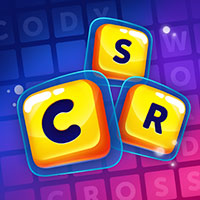 CodyCross is a brand new game developed by Fanatee. The idea behing this trivia app is very simple actually. You are given various crossword clues and you have to guess the correct answers. For each answer that you find you get bonus letters which will help you at the end find the hidden keyword. There are several worlds in this update and as the developers have mentioned, the game is soon going to be available for all Android devices as well. Please find below all the CodyCross Amusement Park - Group 209 - Puzzle 4 Answers.
Still can't find a specific level? Leave a comment below and we will be more than happy to help you out!
Amusement Park - Group 209 - Puzzle 4
__ del Toro, actor known for his role in Traffic:
Glass window on the ceiling of a car:
__ animal, kid's plush toy, Teddy the most popular:
Small computer component with inputs, functions:
The __ Giraffe, hot Dalí painting:
Directions or position while flying:
Longest river in Asia, Chang Jiang:
La __, French mail order company founded in 1837:
Civil Disobedience is __ resistance:
__ corals are also known as flower corals:
Mouth surgeon always asks if you've been flossing:
Side of a coin with the monarch's head on:
Middle Eastern drum with a rounded back:
A subcategory of a broader category:
Short form for citizens band communication:
Dance around this in the fifth month of the year:
__ Shakespeare Co, speedy, abridged acting troupe:
Go back to level list
Loading comments...please wait...