Amusement Park - Group 209 - Puzzle 2 Codycross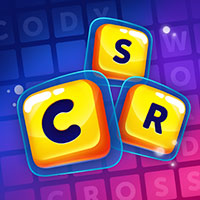 CodyCross is a brand new game developed by Fanatee. The idea behing this trivia app is very simple actually. You are given various crossword clues and you have to guess the correct answers. For each answer that you find you get bonus letters which will help you at the end find the hidden keyword. There are several worlds in this update and as the developers have mentioned, the game is soon going to be available for all Android devices as well. Please find below all the CodyCross Amusement Park - Group 209 - Puzzle 2 Answers.
Still can't find a specific level? Leave a comment below and we will be more than happy to help you out!
Amusement Park - Group 209 - Puzzle 2
Emperor of Japan who came to power in 1989:
Occasional and varied employment opportunities:
US daily comic strip, satirical office humor:
__ wall, ancient limestone holy place in Jerusalem:
Henson, Kermit, Piggy, Gonzo, Fozzie:
Indian flatbread; many spellings, also called roti:
Norse seafarers, raiders and traders:
First commercial video game console for home use:
Wooden conical labrophone used by mountain dwellers:
Vague; an outline without much detail:
San Francisco 49ers play at the Levi's __:
Go back to level list
Loading comments...please wait...
Codycross solutions for other languages: