Amusement Park - Group 209 - Puzzle 1 Codycross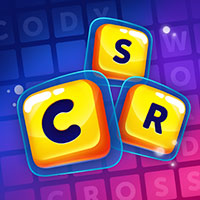 CodyCross is a brand new game developed by Fanatee. The idea behing this trivia app is very simple actually. You are given various crossword clues and you have to guess the correct answers. For each answer that you find you get bonus letters which will help you at the end find the hidden keyword. There are several worlds in this update and as the developers have mentioned, the game is soon going to be available for all Android devices as well. Please find below all the CodyCross Amusement Park - Group 209 - Puzzle 1 Answers.
Still can't find a specific level? Leave a comment below and we will be more than happy to help you out!
Amusement Park - Group 209 - Puzzle 1
Turmeric, pepper and cardamom are all __:
Norway seaport and cruise ship terminal:
To have something in mind as a goal:
To fall down as a result of physical pressure:
Group of countries against the Axis Powers in WWII:
Small knob used for holding clothes together:
Name of place where a metal worker works:
Mythical creature with man's head and fish's tail:
Added to table salt to prevent diseases:
Volkswagen Type 1; it means "Käfer" in German:
__ Airways, second-largest airline of the UAE:
Came together to become one entity:
A bear warning against forest fires:
Meaning of the word astronaut, space __:
Go back to level list
Loading comments...please wait...