Amusement Park - Group 207 - Puzzle 4 Codycross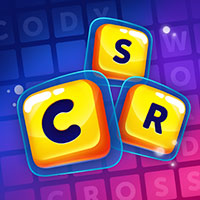 CodyCross is a brand new game developed by Fanatee. The idea behing this trivia app is very simple actually. You are given various crossword clues and you have to guess the correct answers. For each answer that you find you get bonus letters which will help you at the end find the hidden keyword. There are several worlds in this update and as the developers have mentioned, the game is soon going to be available for all Android devices as well. Please find below all the CodyCross Amusement Park - Group 207 - Puzzle 4 Answers.
Still can't find a specific level? Leave a comment below and we will be more than happy to help you out!
Amusement Park - Group 207 - Puzzle 4
Twice UK Prime Minister, won Nobel Prize in 1953:
Coffee-making system, French press in US:
Mountain range border between India and China:
Meeting not held due to insufficient attendance:
To decorate an object with paper cut-outs & glue:
Cuddly TV tie-in toys with stomach motifs:
Most common of these large, furry mammals:
Italian train station inside main airport for Rome:
Simian-like creature, US folklore, Big Foot:
The __ Club, 1980s US film, students in detention:
Another name for Tolkien's Hobbits:
Italian secret revolutionary society in early 1800s:
Rink sport played for the Stanley Cup:
Muscle down the back of one leg:
You get stuck between a rock and this:
Emergency vehicle that responds to crime reports:
Tree of __ of good and evil, in the Garden of Eden:
Go back to level list
Loading comments...please wait...