Amusement Park - Group 207 - Puzzle 1 Codycross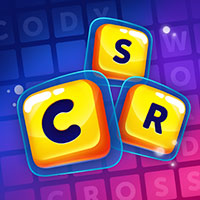 CodyCross is a brand new game developed by Fanatee. The idea behing this trivia app is very simple actually. You are given various crossword clues and you have to guess the correct answers. For each answer that you find you get bonus letters which will help you at the end find the hidden keyword. There are several worlds in this update and as the developers have mentioned, the game is soon going to be available for all Android devices as well. Please find below all the CodyCross Amusement Park - Group 207 - Puzzle 1 Answers.
Still can't find a specific level? Leave a comment below and we will be more than happy to help you out!
Amusement Park - Group 207 - Puzzle 1
To convert food into energy in the stomach:
Frankfurt __, busiest airport in Germany:
Phoebe's best-known song in Friends, __ Cat:
Spoiled brat in the Fantastic Chocolate Factory:
Third-place metal found in ancient Mesopotamia:
To go onto the beach or land from a ship:
To cook just below boiling point:
Large cage or enclosure for birds:
Cheat the mob and you could be wearing __ shoes:
People from Baghdad are (their nationality):
Something that happens at this later time:
French fashion company founded by Coco:
Magical medicine, a witch's brew:
Full name of this card game is contract __:
Supreme council of the ancient Roman empire:
Comic strip popular in early 1920s by Walter Berndt:
Rim or collar for strength or attachment:
Clayface is a villian in __ comics in 1940:
__ Criminal, Michael Jackson's 1987 hit song:
The big __, a denouement at the end of a mystery:
Blue __, magical cave reached by boat on Capri:
Go back to level list
Loading comments...please wait...
Codycross solutions for other languages: