Amusement Park - Group 206 - Puzzle 4 Codycross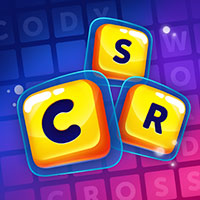 CodyCross is a brand new game developed by Fanatee. The idea behing this trivia app is very simple actually. You are given various crossword clues and you have to guess the correct answers. For each answer that you find you get bonus letters which will help you at the end find the hidden keyword. There are several worlds in this update and as the developers have mentioned, the game is soon going to be available for all Android devices as well. Please find below all the CodyCross Amusement Park - Group 206 - Puzzle 4 Answers.
Still can't find a specific level? Leave a comment below and we will be more than happy to help you out!
Amusement Park - Group 206 - Puzzle 4
Retreat of Chairman Mao's Red Army from the KMT:
System of national highways in France:
This shark has a large black spot above front fins:
Sports fan who follows a team:
Liquid you can consume, as "edible" is to food:
Bread and wine ritual sharing in churches:
Fellini's Italian movie, mythical tales set in Rome:
US fermented dairy product, baked potato topping:
Beecher Stowe lived next door to Sawyer creator:
Number of times that a periodic function repeats:
Country where the Tasmanian devil is found:
Handel opera and mother of Nero:
Bottom drawer in UK, glory box in Australia:
__, home to Uttar Pradesh cricket team:
How often a periodic function repeats:
World's oldest reigning monarch until 2022, __ II:
Go back to level list
Loading comments...please wait...
Codycross solutions for other languages: