Amusement Park - Group 206 - Puzzle 3 Codycross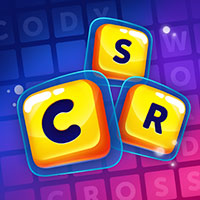 CodyCross is a brand new game developed by Fanatee. The idea behing this trivia app is very simple actually. You are given various crossword clues and you have to guess the correct answers. For each answer that you find you get bonus letters which will help you at the end find the hidden keyword. There are several worlds in this update and as the developers have mentioned, the game is soon going to be available for all Android devices as well. Please find below all the CodyCross Amusement Park - Group 206 - Puzzle 3 Answers.
Still can't find a specific level? Leave a comment below and we will be more than happy to help you out!
Amusement Park - Group 206 - Puzzle 3
Strong dark coffee, literally "pressed out":
Kick __, give something up that is bad for you:
Country bordered only by Spain, capital Lisbon:
Short, musical play, often funny:
Some mysteries will always remain __:
An Ankh is an ancient __ good luck charm:
A shiny black substance that is used in pencils:
Everyone celebrates this once a year:
Ancient two-wheeled vehicle pulled by humans:
A flap opening in a ceiling or into the floor:
The equivalent of a manicure but for the feet:
Encephalitis is __ of the brain:
Calcium __, salt used for dust control:
__ Review, major feature of Common Law:
Celebration that marks another year of life:
Go back to level list
Loading comments...please wait...
Codycross solutions for other languages: