Amusement Park - Group 206 - Puzzle 2 Codycross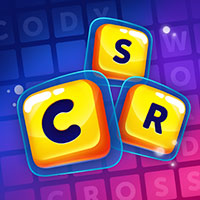 CodyCross is a brand new game developed by Fanatee. The idea behing this trivia app is very simple actually. You are given various crossword clues and you have to guess the correct answers. For each answer that you find you get bonus letters which will help you at the end find the hidden keyword. There are several worlds in this update and as the developers have mentioned, the game is soon going to be available for all Android devices as well. Please find below all the CodyCross Amusement Park - Group 206 - Puzzle 2 Answers.
Still can't find a specific level? Leave a comment below and we will be more than happy to help you out!
Amusement Park - Group 206 - Puzzle 2
__ New Year, Spring or Lantern Festival:
Rifle invented by German Hugo Schmeisser:
Paint through the holes of this cut-out card:
French term for stewed or preserved fruit:
Body of a lion, wings of an eagle:
Clock that shows the numbers, not analog:
Filo-made pastry from the Ottoman Empire:
British rock and blues artist who sang for Layla:
You must control this to not gain weight:
Event during which people discuss business:
__ Hook, Peter Pan's archenemy:
What infants drink instead of milk:
Carbon __; greenhouse gas in the atmosphere:
Loud-sounding natural phenomenon:
Placing possessions to move to another location:
New wine shouldn't be put into old ones:
__ quo, you scratch my back, I'll scratch yours:
To make or create a fabric with a hooked needle:
Marine fish belonging to the Carangidae family:
One of the 13 words impossible to play in Scrabble:
La Santa Maria, la Pinta and la Niña:
Distention is being __ from internal pressure:
__ Stadium 2002, Japanese soccer field:
Louis __, French fashion house with monogram:
Sweet dessert pastry with a layer of chopped nuts:
Word with too many 'z's to play Scrabble:
Action thriller from 2005, __ on Precinct 13:
Go back to level list
Loading comments...please wait...
Codycross solutions for other languages: