Amusement Park - Group 206 - Puzzle 1 Codycross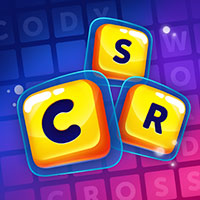 CodyCross is a brand new game developed by Fanatee. The idea behing this trivia app is very simple actually. You are given various crossword clues and you have to guess the correct answers. For each answer that you find you get bonus letters which will help you at the end find the hidden keyword. There are several worlds in this update and as the developers have mentioned, the game is soon going to be available for all Android devices as well. Please find below all the CodyCross Amusement Park - Group 206 - Puzzle 1 Answers.
Still can't find a specific level? Leave a comment below and we will be more than happy to help you out!
Amusement Park - Group 206 - Puzzle 1
To board a plane or ship for a journey:
Trauma-causing sport known as "sweet science":
__ Merkel, Germany's first woman Chancellor:
Jobholder, dogsbody, employee:
Hooded coats invented by the Inuit:
Europe's highest peak, in Caucasus Mountains:
A virtue; the possession of knowledge:
Antioxidants treat damage due to __ in the body:
Soft tissue found in animals, makes movement:
French general and leader of Vichy France:
Roman name from where we get Kaiser and Tsar:
Slightly bitter Belgian beer made with wild yeasts:
US '80 film about teleportation, man turns insect:
First name of French impressionist Monet:
TV show about a cartoon aardvark:
__ dryer; machine for drying laundry:
Go back to level list
Loading comments...please wait...
Codycross solutions for other languages: