Amusement Park - Group 205 - Puzzle 5 Codycross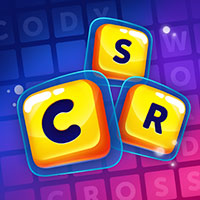 CodyCross is a brand new game developed by Fanatee. The idea behing this trivia app is very simple actually. You are given various crossword clues and you have to guess the correct answers. For each answer that you find you get bonus letters which will help you at the end find the hidden keyword. There are several worlds in this update and as the developers have mentioned, the game is soon going to be available for all Android devices as well. Please find below all the CodyCross Amusement Park - Group 205 - Puzzle 5 Answers.
Still can't find a specific level? Leave a comment below and we will be more than happy to help you out!
Amusement Park - Group 205 - Puzzle 5
Public order offense, fighting or brawling:
Fish famous for leaping spawning ritual:
__ Avogadro, Italian physicist with a constant:
Moral excellence of an individual:
Usually, a small space to store clothes:
Greek personification of sleep:
To ship commodities to another country:
Street styles of dance, break, lock, pop:
The only one of its kind, not typical:
Soviet space program for space exploration:
Martin Luther posted 95 to start the Reformation:
1987 U2 album and name of 2017 tour: "The __ Tree":
Zone of high ground between two streams:
Gin, maraschino, orange bitters, lemon juice:
The Tree __, Brad Pitt and Jessica Chastain star:
FOX series about hip hop artist and his kingdom:
Famous Copenhagen amusement park: __ Gardens:
Ozzy Osbourne's wife and manager:
Go back to level list
Loading comments...please wait...
Codycross solutions for other languages: