Amusement Park - Group 205 - Puzzle 4 Codycross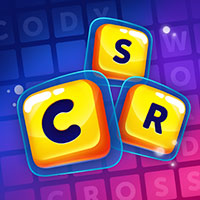 CodyCross is a brand new game developed by Fanatee. The idea behing this trivia app is very simple actually. You are given various crossword clues and you have to guess the correct answers. For each answer that you find you get bonus letters which will help you at the end find the hidden keyword. There are several worlds in this update and as the developers have mentioned, the game is soon going to be available for all Android devices as well. Please find below all the CodyCross Amusement Park - Group 205 - Puzzle 4 Answers.
Still can't find a specific level? Leave a comment below and we will be more than happy to help you out!
Amusement Park - Group 205 - Puzzle 4
Soviet leader responsible for Great Purge:
Red claw cuapetes __, mostly a clear crustacean:
Placed in front of word to change meaning:
The Battle of __, decisive naval combat in WWII:
Blended lambic, secondary fermented Belgian beer:
Tiny nutty seeds used to make tahini sauce:
Unidentified __ Oddball is a 1979 book adaptation:
One Step Ahead singer, __ Franklin:
Go back to level list
Loading comments...please wait...
Codycross solutions for other languages: