Amusement Park - Group 205 - Puzzle 2 Codycross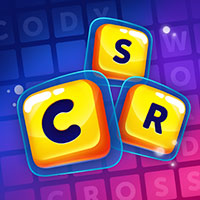 CodyCross is a brand new game developed by Fanatee. The idea behing this trivia app is very simple actually. You are given various crossword clues and you have to guess the correct answers. For each answer that you find you get bonus letters which will help you at the end find the hidden keyword. There are several worlds in this update and as the developers have mentioned, the game is soon going to be available for all Android devices as well. Please find below all the CodyCross Amusement Park - Group 205 - Puzzle 2 Answers.
Still can't find a specific level? Leave a comment below and we will be more than happy to help you out!
Amusement Park - Group 205 - Puzzle 2
A __ shot is an additional dose of a vaccine:
A zebra Turkeyfish is a __ spiny tropical fish:
US squared baked dessert, chocolate and nuts:
Natural coloring matter in animals and plants:
Spring flower on fruit trees, e.g. apple, peach:
Dances a slow ballroom rhythm to triple time:
African country, site of movie Black Hawk Down:
The period of time between midnight and noon:
Large handkerchief worn on head or around neck:
Illusion of a person without substance:
__ Navratilova, former Czech tennis player:
To Kill a Mockingbird lawyer, __ Finch:
Italian stadium, home to AC and Inter Milan:
Go back to level list
Loading comments...please wait...