Amusement Park - Group 204 - Puzzle 5 Codycross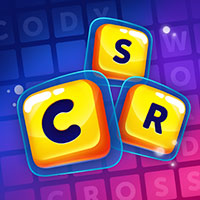 CodyCross is a brand new game developed by Fanatee. The idea behing this trivia app is very simple actually. You are given various crossword clues and you have to guess the correct answers. For each answer that you find you get bonus letters which will help you at the end find the hidden keyword. There are several worlds in this update and as the developers have mentioned, the game is soon going to be available for all Android devices as well. Please find below all the CodyCross Amusement Park - Group 204 - Puzzle 5 Answers.
Still can't find a specific level? Leave a comment below and we will be more than happy to help you out!
Amusement Park - Group 204 - Puzzle 5
Letters and tiles, spelling board game:
Citadel, impenetrable stronghold:
Alcatel mobile phone model range:
Those who illegally follow or harass others:
Field covers what leads to human reproduction:
Large rock that orbits the sun, __ belt:
Seats chosen for a passenger by the airline:
Actor John __ starred in 70's musical Grease:
Old town area of Hamburg, with ancient Deichstraße:
Substance needed for a healthy growth:
Aromatic spice, green pods with black seeds:
__ pass, paperwork issued by airline for check in:
A parrot with an erectile crest:
Dessert eaten at China's Mid-Autumn Festival:
Water activity with paddle and dugout boat:
Top of ship's mast; title of newspaper:
Strong current beneath a river or sea's surface:
Clay or other china vessel for growing things in:
Judas __, one of the 12 Disciples:
__ stove, bulbous wood-burning device:
Dark-haired, macabre wife of Gomez Addams:
Go back to level list
Loading comments...please wait...
Codycross solutions for other languages: