Amusement Park - Group 202 - Puzzle 5 Codycross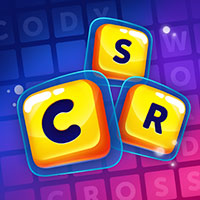 CodyCross is a brand new game developed by Fanatee. The idea behing this trivia app is very simple actually. You are given various crossword clues and you have to guess the correct answers. For each answer that you find you get bonus letters which will help you at the end find the hidden keyword. There are several worlds in this update and as the developers have mentioned, the game is soon going to be available for all Android devices as well. Please find below all the CodyCross Amusement Park - Group 202 - Puzzle 5 Answers.
Still can't find a specific level? Leave a comment below and we will be more than happy to help you out!
Amusement Park - Group 202 - Puzzle 5
The way a martial artist stands, ready to fight:
Large Thai island, internationally popular resort:
Pierce with a sharp item, like falling on a fence:
Ordained minister below a priest:
Cloth used to wipe lips or fingers while eating:
Joseph __-Levitt, actor, filmmaker, producer:
Three-wheeled motorized rickshaw-type vehicle:
Simple campfire Australian bread:
It is said that they use only 10% of their brains:
Arctic animals with huge tusks and whiskers:
Wild, undomesticated, untamed:
Type of wall built by British band, Oasis:
Formal black tie attire for men:
Summer, fall, winter or spring:
__ Olympic Stadium, 2004; Spyros Louis:
__ Seconds Over Tokyo, US movie, Doolittle Raid:
Chinese daggers mounted on a detachable ring:
Article used at table to wipe lips or fingers:
South American nation, "land of many waters":
U.S. state has more coastline than the 49 combined:
Being For the Benefit of __, a John Lennon tune:
The world's second smallest country:
European city with a casino called Crockfords:
Go back to level list
Loading comments...please wait...
Codycross solutions for other languages: