Amusement Park - Group 202 - Puzzle 4 Codycross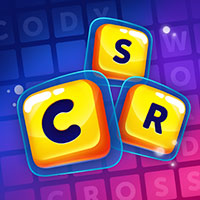 CodyCross is a brand new game developed by Fanatee. The idea behing this trivia app is very simple actually. You are given various crossword clues and you have to guess the correct answers. For each answer that you find you get bonus letters which will help you at the end find the hidden keyword. There are several worlds in this update and as the developers have mentioned, the game is soon going to be available for all Android devices as well. Please find below all the CodyCross Amusement Park - Group 202 - Puzzle 4 Answers.
Still can't find a specific level? Leave a comment below and we will be more than happy to help you out!
Amusement Park - Group 202 - Puzzle 4
__ Land, royal Norwegian Antarctic possession:
Having several possible meanings:
Children's game in which you play doctor:
Cooked bread and warm dairy liquid:
"Socializing" of computer hardware and software:
Novel by Anne Bronte about a governess:
French general of the US Revolutionary war:
Physicist shared 1933 prize with Erwin Schrödinger:
Mythical Tibetan Buddhist kingdom:
Irrelevant, worthless, futile:
Kinds of animals found in Jurassic Park:
Care and treatment of women during pregnancy:
Swedish tennis player won five Wimbledon titles:
Ammonium __, salt, unstable compound:
Hollow tube with beans, pins inside to make rain:
Bette Davis cripples husband, wins Oscar:
Circus performer turned actor Burt __:
Where computer hardware and software meet:
Go back to level list
Loading comments...please wait...
Codycross solutions for other languages: