Amusement Park - Group 202 - Puzzle 3 Codycross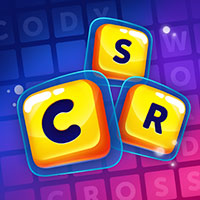 CodyCross is a brand new game developed by Fanatee. The idea behing this trivia app is very simple actually. You are given various crossword clues and you have to guess the correct answers. For each answer that you find you get bonus letters which will help you at the end find the hidden keyword. There are several worlds in this update and as the developers have mentioned, the game is soon going to be available for all Android devices as well. Please find below all the CodyCross Amusement Park - Group 202 - Puzzle 3 Answers.
Still can't find a specific level? Leave a comment below and we will be more than happy to help you out!
Amusement Park - Group 202 - Puzzle 3
__ of water; in an uncomfortable situation:
Italian, English, Spanish, French:
Heavenly plant, giant ragweed:
Spanish word for sponge cake, pastry or cookie:
Car that runs on batteries, not gas:
A summary outline of a course requirements:
René __, Belgian surrealist artist:
Red Mughal castle in northern India, Uttar Pradesh:
Sightseers from a different town or country:
French general, nicknamed the Little Corporal:
Sport played with a ball and a bat on a diamond:
The __ Story, Best Foreign Film 1985, Argentina:
___ Book, Medieval literature taught you manners:
Put on sore skin after being on the beach all day:
Animated New York ape-man who captured Fay Wray:
Detective series featuring Tom Selleck:
Birds of prey; can be hen or marsh __:
Go back to level list
Loading comments...please wait...
Codycross solutions for other languages: