Amusement Park - Group 202 - Puzzle 1 Codycross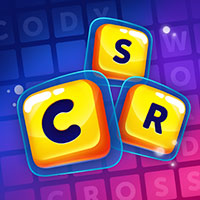 CodyCross is a brand new game developed by Fanatee. The idea behing this trivia app is very simple actually. You are given various crossword clues and you have to guess the correct answers. For each answer that you find you get bonus letters which will help you at the end find the hidden keyword. There are several worlds in this update and as the developers have mentioned, the game is soon going to be available for all Android devices as well. Please find below all the CodyCross Amusement Park - Group 202 - Puzzle 1 Answers.
Still can't find a specific level? Leave a comment below and we will be more than happy to help you out!
Amusement Park - Group 202 - Puzzle 1
Another name for ghost, phantasm:
Swiss river in the Bernese Alps, also called Saane:
Austin Powers villain with baby finger on his lips:
Water __, you can also do it on snow:
If not in this state, you don't need to fix it:
Military occupational title, artillery title:
US fiction, The __and the Sea, Hemingway's classic:
Enemies at war engage in this:
Something carried with difficulty:
Currency of Angola, replaced the escudo:
To withdraw from an organization; political:
Estádio do __, football arena in Recife, Brazil:
__-Price, maker of educational kids toys:
Go back to level list
Loading comments...please wait...
Codycross solutions for other languages: