Amusement Park - Group 201 - Puzzle 3 Codycross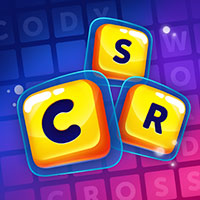 CodyCross is a brand new game developed by Fanatee. The idea behing this trivia app is very simple actually. You are given various crossword clues and you have to guess the correct answers. For each answer that you find you get bonus letters which will help you at the end find the hidden keyword. There are several worlds in this update and as the developers have mentioned, the game is soon going to be available for all Android devices as well. Please find below all the CodyCross Amusement Park - Group 201 - Puzzle 3 Answers.
Still can't find a specific level? Leave a comment below and we will be more than happy to help you out!
Amusement Park - Group 201 - Puzzle 3
The Amber __, written by Philip Pullman:
Smaller than a clutch; mini purse with a strap:
Broom __ males have numerous long spines:
Portuguese for tiles, used on walls or floors:
Latin name of the greek demi-god, son of Zeus:
Black hue based on barbecue necessity:
Something a beggar can never be:
Substance or liquid used to treat diseases:
Jean-Jacques __, French philosopher in Jacobin Club:
Three-dimensional picture made by lasers:
Knife for the outdoors with serrated side:
A river or canal route for travelling by water:
Maker of beer and record books:
Apparent path of the Sun on the celestial sphere:
__ Theron, won an Oscar for Monster:
Cooker patented by James Sharp in 1826:
Term to describe the vertical part of goalposts:
Calle __, venue of Pamplona's bull running:
Jeff Dunham TV special, __ in Hollywood:
Michigan State __ play at Spartan Stadium:
Go back to level list
Loading comments...please wait...
Codycross solutions for other languages: