Amusement Park - Group 201 - Puzzle 2 Codycross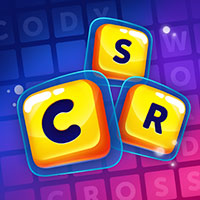 CodyCross is a brand new game developed by Fanatee. The idea behing this trivia app is very simple actually. You are given various crossword clues and you have to guess the correct answers. For each answer that you find you get bonus letters which will help you at the end find the hidden keyword. There are several worlds in this update and as the developers have mentioned, the game is soon going to be available for all Android devices as well. Please find below all the CodyCross Amusement Park - Group 201 - Puzzle 2 Answers.
Still can't find a specific level? Leave a comment below and we will be more than happy to help you out!
Amusement Park - Group 201 - Puzzle 2
Excursion, peregrination, trip:
The Mediterranean __ is good for growing fruits:
__ Palacio, president of Ecuador, 2005–2007:
Someone's character; role played by an actor:
Artwork made with pencil or crayons:
Nothing to __, quickest route through Customs:
Yo-yos were first used as __ in the Philippines:
Frederic __, French poet with a windy surname:
Place or room where food is prepared:
The mimic octopus can mirror other marine __:
KLM, United, Lufthansa, Air China:
Hearer or disciple in Buddhism and Jainism:
Rights police must remind when arresting:
Go back to level list
Loading comments...please wait...