A Sweet Life - Group 1099 - Puzzle 2 Codycross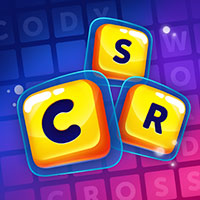 CodyCross is a brand new game developed by Fanatee. The idea behing this trivia app is very simple actually. You are given various crossword clues and you have to guess the correct answers. For each answer that you find you get bonus letters which will help you at the end find the hidden keyword. There are several worlds in this update and as the developers have mentioned, the game is soon going to be available for all Android devices as well. Please find below all the CodyCross A Sweet Life - Group 1099 - Puzzle 2 Answers.
Still can't find a specific level? Leave a comment below and we will be more than happy to help you out!
A Sweet Life - Group 1099 - Puzzle 2
A single decorative flower worn on prom nights:
__ Bells, Mike Oldfield's instrumental album:
Viggo Mortensen played this ranger turned king:
Lettuce that is commonly used in Caesar salad:
Norfolk, Yorkshire, border or cairn:
The foremost US city of skyscrapers:
Redemption is a title in this popular game series:
Ex-footballer Alan, now presents Match of the Day:
Faraday discovered this flammable chemical:
Sculpting creations on a beach:
Cucumbers fermented in vinegar:
Toronto college that became a university in 1993:
Earl __, banjo finger-picking pioneer:
Hair-color brand that makes Natural Instincts:
Go back to level list
Loading comments...please wait...